Kortmann | Chair of English Linguistics
Prof. Dr. Dr. h.c. Bernd Kortmann


bernd.kortmann@anglistik.uni-freiburg.de
☎ +49 761 203-3318
R 4224 | KG IV
Office Hours: Wednesday 10-11 am
via Zoom or in person. Please register in advance via email.

Interview in the Badische Zeitung (German): "Die Sprache entwickelt sich natürlich"
Professor Kortmann is also chairman of the Sprachlehrinstitut (SLI).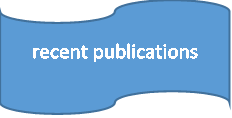 SECRETARY
Melitta Cocan
R 4223 | KG IV
melitta.cocan@anglistik.uni-freiburg.de
☎ +49 761 203-3320
📠 +49 761 203-3340
Office Hours: 
Monday through Thursday, 9.30am–4.30pm & Friday, 9.30am–2.30pm

Please note that university buildings are closed to the public until further notice.
Mailing Address:
Prof. Dr. Dr. h.c. Bernd Kortmann
Englisches Seminar
Albert-Ludwigs-Universität Freiburg
79085 Freiburg i. Br.
GERMANY
Faculty and Staff
Emeriti