Master of Arts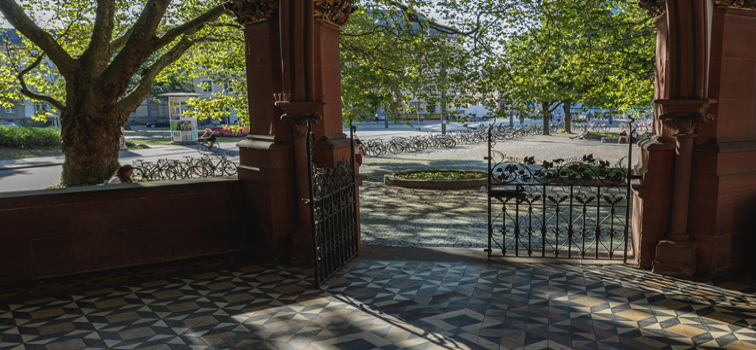 At a Glance
Programs of Study
Start Date
Winter semester
Program Length
4 semesters
Application Deadlines – MiBNACS & MELLIT
30 June (Non-EU citizens)

31 July (EU citizens)
Language of Instruction
English

Costs
Students from

EU and EEA countries

: €161 student activity fee per semester. No tuition fees.

Students from non-EU/EEA countries: 

€161 student activity fee per semester plus

tuition fees of €1,500 per semester.

Students pursuing a second master's degree:

€161 student activity fee per semester

plus tuition fees of €650 per semester.
(The fee for a second degree will not be levied if the student is already paying the non-EU tuition fee or if the first degree was obtained outside of Germany).


The state of Baden-Württemberg has implemented study fees for International students, as well as for those studying a second degree, from winter semester 2017/18. Read more here.
Cost of living: 
In addition to tuition and fees, students in Freiburg should expect a monthly cost of living of 700-1000€ – unfortunately, the cost of rent in Freiburg is rather high; consider student accommodation, more information at www.housing.uni-freiburg.de/international-students.


Language Requirements
Our master's programs require an excellent command of the English language: you must have a level equivalent to C1 or higher according to the Common European Framework of Reference for Languages (CEFR).  The University's Language Teaching Centre also offers general information on Tests and Certificates.
The following table lists equivalences between various certificates and the CEFR.
| | | | |
| --- | --- | --- | --- |
| CEFR | B2 | C1 | C2 |
| IELTS | 5.5–6.5 | 7.0–8.0 | 9.0 |
| TOEFL iBT | 72–94 | 95–110 | 111–120 |
| Cambridge English | B2 First (FCE) | C1 Advanced (CAE) | C2 Proficiency (CPE) |
| German equivalents: | | | |
| TestDaF | TDN 3–4 | TDN 4–5 | n/a |
| DSH | DSH-1 | DSH-2 | DSH-3 |
| Goethe-Institut | Goethe-Zertifikat B2 | Goethe-Zertifikat C1 | Goethe-Zertifikat C2 (GDS)  |

The following substitutes are also accepted:
English as native or official language (C2)

German or Luxembourgian Abitur with a certificate of English competence (C1)

Completed degree in English Language and Literature in Germany (C1)
A working knowledge of German is recommended, but not required.
Financial Aid and Scholarships
The University of Freiburg doesn't provide financial aid or many scholarships directly, but several options are available. The Deutschlandstipendium is awarded through the university to high-achieving students from around the world. DAAD (German Academic Exchange Service) scholarships are great for international students, but must be applied for almost a year in advance (usually before you've even applied to a program). Many political, religious or research foundations offer scholarships to students from various backgrounds. You can find many of them in this database. Generally only German students are eligible for BAföG (federal financial aid), but other EU students may be eligible in special circumstances. As financial aid options may vary depending on your nationality, it is best for you to find out details on a case-by-case basis and in direct contact with Student Services Freiburg (Studierendenwerk), the Student Service Center, the DAAD, or the German embassy in your country of residence.
ECTS Credits
You receive ECTS credits for the courses taken in our master's programs. The ECTS system quantifies workload in terms of the amount of time per course students will have to spend attending lectures, doing readings, completing assignments and writing exams/term papers.
One ECTS credit equals twenty-five hours worth of coursework; the average full course load for one semester is equal to 750 hours, or 30 ECTS credits. The ECTS system helps outline the general structure of the program, and also defines the amount of time each of the required elements of the program should take. It facilitates the documentation of students' progress.
In total, 120 ECTS credits must be accumulated for the successful completion of our master's programs.
M.A. in Medieval and Renaissance Studies
---
The German-language master's program in Medieval and Renaissance Studies (MaRS) is housed at the university's Center for Medieval Studies and is supported by more than 10 institutes and departments from three university faculties, including the English Department. The program offers students from diverse disciplines the opportunity to study an epoch of ongoing resonance and significance in all its facets, as well as to deepen their existing knowledge within self-selected focal areas. It is designed for students from Germany and abroad who have had significant coursework in medieval studies as part of their previous degree programs.