Anne Herlyn
Anne Herlyn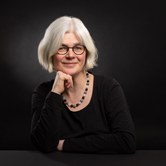 Lecturer | English Didactics
CV
---
1984 – 1992

Studies of English and German Languages & Literatures
University of Freiburg & University of Massachusetts, Amherst

1995 – 2003

Research Assistant / Associate
Chair of Prof. Dr. Fludernik, English Literary Studies
University of Freiburg

Since 2003

Teacher in English and German
Walter-Eucken-Gymnasium Freiburg

Since 2010

Lecturer in English
Seminar für Ausbildung und Fortbilding der Lehrkräfte Freiburg (Berufliche Schulen)

Since 2011

Lecturer in English Didactics
Albert-Ludwigs-Universität Freiburg

Since 2018

Head of the English Department
Seminar für Ausbildung und Fortbilding der Lehrkräfte Freiburg (Berufliche Schulen)
PUBLICATIONS
---
Scholastic Works
Edited the following works for use in schools with accompanying handouts:
Gary Paulsen, Lawn Boy. Stuttgart: Klett, 2010.
Arthur Miller, The Crucible. Berlin: Cornelsen2013.
Jordan Sonnenblick, Notes from the Midnight Driver. Berlin: Cormelsen, 2015.
John Lanchester, Whoops! Stuttgart: Klett,  2015.
Nick Dear, Frankenstein Berlin: Cornelsen 2016.
Contributions to the textbook and handouts Exploring Identity and Belonging (Schwerpunktthema Abitur): chapter on the film Gran Torino Berlin: Cornelsen, 2017.
Contributions to revised edtions of the textbook Challenge Baden-Württemberg (Stuttgart: Klett) (2011 und 2016 editions) as well as Challenge NRW (2019 edition).
Advisory role in the conception of Business Words in Context Stuttgart: Klett, 2013.