Fludernik | Chair of English Literature
PROF. DR. MONIKA FLUDERNIK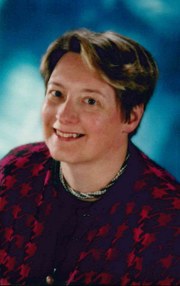 sekretariat.fludernik@anglistik.uni-freiburg.de
☎ +49 (0)761 203-3313
R 4208 | KG IV
Office Hours:
Office Hours by appointment. Please register by sending an email to the secretary.
SECRETARY
Andrea Kraß
she/her


& Nicole Bancher 

she/her

R 4207 | KG IV

sekretariat.fludernik@anglistik.uni-freiburg.de


☎ +49 761 203-3310



Office Hours:
Monday–Friday 10am-12pm & Monday–Thursday 2-4pm (Tuesday 2-4 pm in room 4012)

Postal Address:




Prof. Dr. Monika Fludernik




Englisches Seminar




Albert-Ludwigs-Universität Freiburg




79085 Freiburg i. Br.

Physical Address:


English Department


Kollegiengebäude (KG) IV


Rempartstr. 15




79098 Freiburg i. Br.
Faculty and Staff
Researchers Associated with the Chair
Current
Former

Externally-Funded Projects
Graduiertenkolleg 1767
Factual and Fictional Narration
www.grk-erzaehlen.uni-freiburg.de
Sonderforschungsbereich 1015
Otium. Boundaries, Chronotopes, Practices
www.sfb1015.uni-freiburg.de

Subproject G4
Leisure in Contemporary Indian Literature
[Continuation of Subproject C3]
Project Leader:
Prof. Dr. Monika Fludernik
Reinhart-Koselleck Project
Diachronic Narratology / Narratologie Diachron
www.koselleckproject-diachronicnarratology.uni-freiburg.de
Project Start: 1. Oktober 2019
You can find more information under Projects.